Gasconade
Chery Fricke, Hermann, was recognized for two years of service on Farm Bureau's Promotion and...
Read More
Amy Jo Estes, of Rosebud, was re-elected to a two-year term on the Missouri Farm Bureau (MOFB)...
Read More
Archives
Last week, MOFB signed onto a coalition letter led by @ASA_Soybeans opposing a petition to @EPA that seeks to revoke tolerances and cancel registrations for 15 different active ingredients in insecticides.

Read the full letter here: https://bit.ly/3ydRHYm #MOagriculture #MOag
Twitter feed video.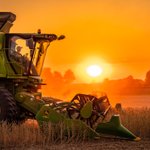 Missouri Farm Bureau, along with @MoCattle, @MissouriCorn, @missourisoybean & Missouri Pork, filed applications last week in opposition of @InvenergyLLC's Grain Belt Express Tiger Connector project amendment. The full statement can also be found at: https://bit.ly/3E8HfVX #MOleg
Twitter feed video.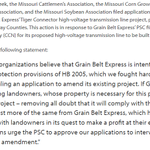 Load More...