Instagram Takeover with Charlie Ebbesmeyer
About The Author
Missouri Farm Bureau is the state's most effective organization working to improve the quality of the life for farmers, rural Missouri and all Missourians.
Archives
Access to quality rural health care is vital to farmers and rural Missourians. ⬇️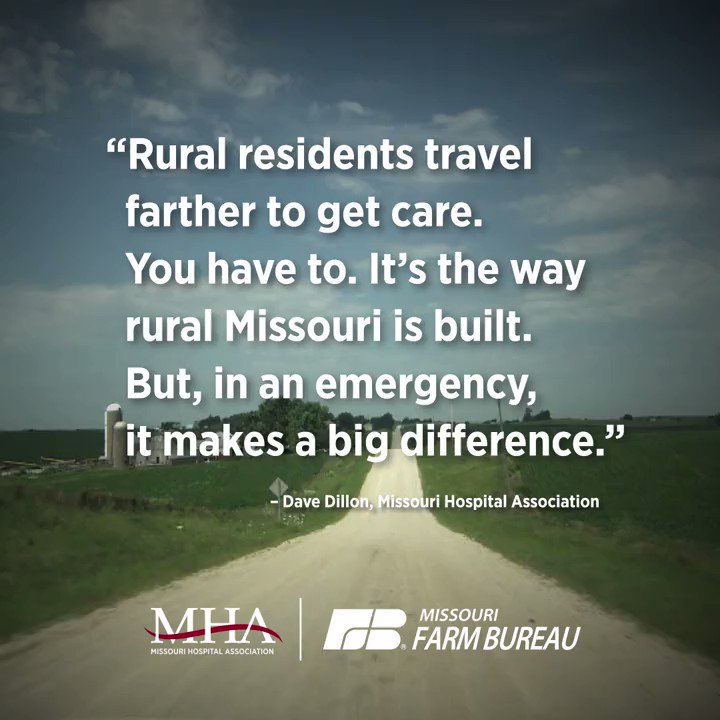 MO Health Matters
@MOHealthMatters
Every day, about 100 agricultural workers suffer a lost-work-time injury. Some of those injuries are traumatic – or fatal.

When a farmer experiences a traumatic injury, every second is critical. And, care facilities are becoming fewer and farther as rural hospitals close.
In this week's #MOFBCommentary, we are talking about @USDA's big move. "Over 93 percent of NIFA's ... positions and over 77 percent of ERS's positions will relocate to Kansas City."
USDA Relocating Two Agencies to Kansas City
After beating out 135 other applicants, Kansas City is slated to become the new home to the U.S. Department of Agriculture's Economic Research S...
mofb.org
"I'm excited to do real work that helps move the world's most important industry, agriculture,... forward, starting in my home state." Elizabeth is a grad student at @Mizzou pursuing a Master's of Ag Education, Leadership, and Communication. We are so glad to have her on our team!
Twitter feed video.