Farm Bill
Eric discusses the current state of the Farm Bill with MOFB National Legislative Affairs Director Spencer Tuma.
About The Author
Eric Bohl, of Columbia, Mo., is the Director of Public Affairs & Advocacy for Missouri Farm Bureau, the state's largest farm organization.For his full biography, see Federation Staff.
Archives
Come join the Missouri Farm Bureau team! We have positions available in Missouri Farm Bureau Insurance offices throughout the state and for both insurance and home office jobs in Jefferson City. Apply (or share with a friend) today! https://www.mofbinsurance.com/CareerOpportunities
Twitter feed video.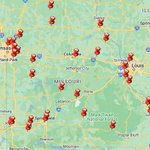 Last week, MOFB signed onto a coalition letter led by @ASA_Soybeans opposing a petition to @EPA that seeks to revoke tolerances and cancel registrations for 15 different active ingredients in insecticides.

Read the full letter here: https://bit.ly/3ydRHYm #MOagriculture #MOag
Twitter feed video.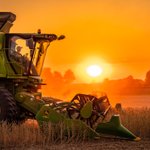 Load More...