Author:
Jennifer Poindexter
Late February in Missouri is cold, as in negative-temperatures-in-the-evening cold. The recent...
Read More
Archives
Missouri educators have the opportunity to attend the Missouri Agriculture in the Classroom (AITC) Conference on June 15, 2021 at the Missouri Farm Bureau home office in Jefferson City.

The registration period is OPEN, so sign up today!
https://mofb.org/education/
Twitter feed video.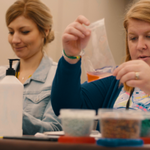 When pulling onto a busy street or highway, make sure you have plenty of room!
Twitter feed video.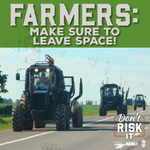 #COMMENTARY: @JGarrettHawkins wrote this week about the Estate Tax - also called the "Death Tax" - and where it currently stands for farmers and ranchers as we look towards the months ahead.

Don't Tax Death
Benjamin Franklin wrote in 1789 that "nothing in this world can be said to be certain, except death and taxes." While both remain certain ...
mofb.org
Load More...